LOFT: Long-term autOnomy For service robots in consTruction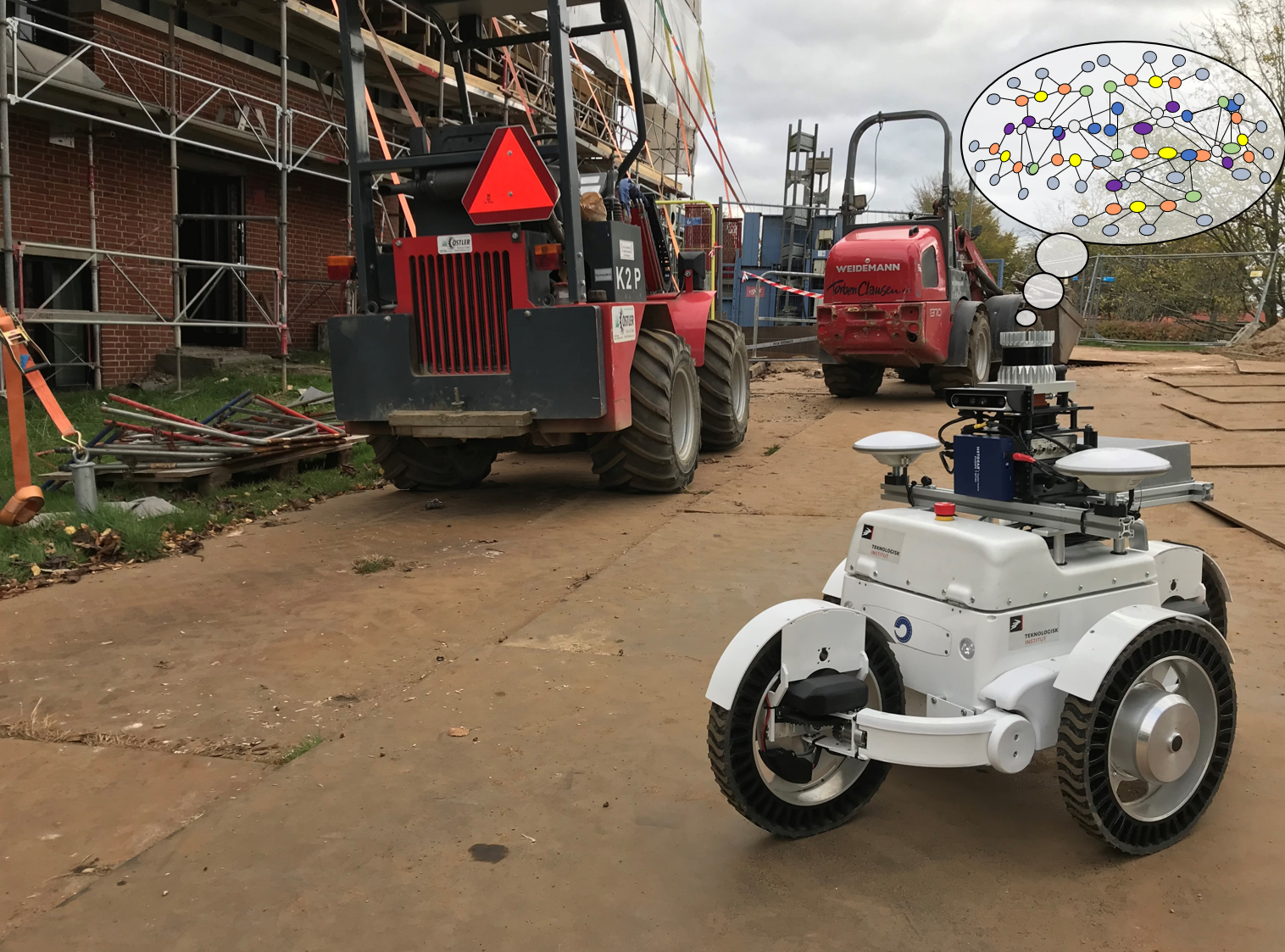 LOFT is funded by Odense Robotics and runs from 1 September 2021 – 31 December 2022.
LOFT's purpose is to explore the potential of robotics and AI in the construction sector by employing mobile service robots with long-term autonomy to transport material for workers reliably and efficiently while maintaining safe worker-robot interaction. To achieve the aim, LOFT will develop and deliver intelligent robot control technology with advanced perception and safe and social-aware navigation for service robots in the construction industry. We will evaluate and demonstrate the control technology on a real mobile robot on a construction site and create a video of the robot demo for project dissemination. A final dissemination event (workshop) will be done at the end of the project.
Expected Results: The project will secure that the end-users will obtain a real-world indication of the future potential for robotic technologies as an integral part of the building construction process. The participating technology providers/robotics companies will gain significant experience in using their products for new domain uses and understand end-user requirements. The LOFT project has started at a TRL4 level and aims to reach TRL 5-6 by completion.
LOFT has in total 11 partners: three knowledge partners (SDU, DTI, DTU), and eight companies (Hecto Drone ApS, Buildcode ApS, Desupervised ApS, Lorenz Technology ApS, Capra Robotics ApS, Meili Robots ApS, NCC ApS, Robstruct ApS).
Contact:
Funding: The Ministry of Higher Education and Science (Odense Robotics)
LOFT achievements and milestones:
Milestone 1: Kick-off meeting 14.10.2021 at DTI, Odense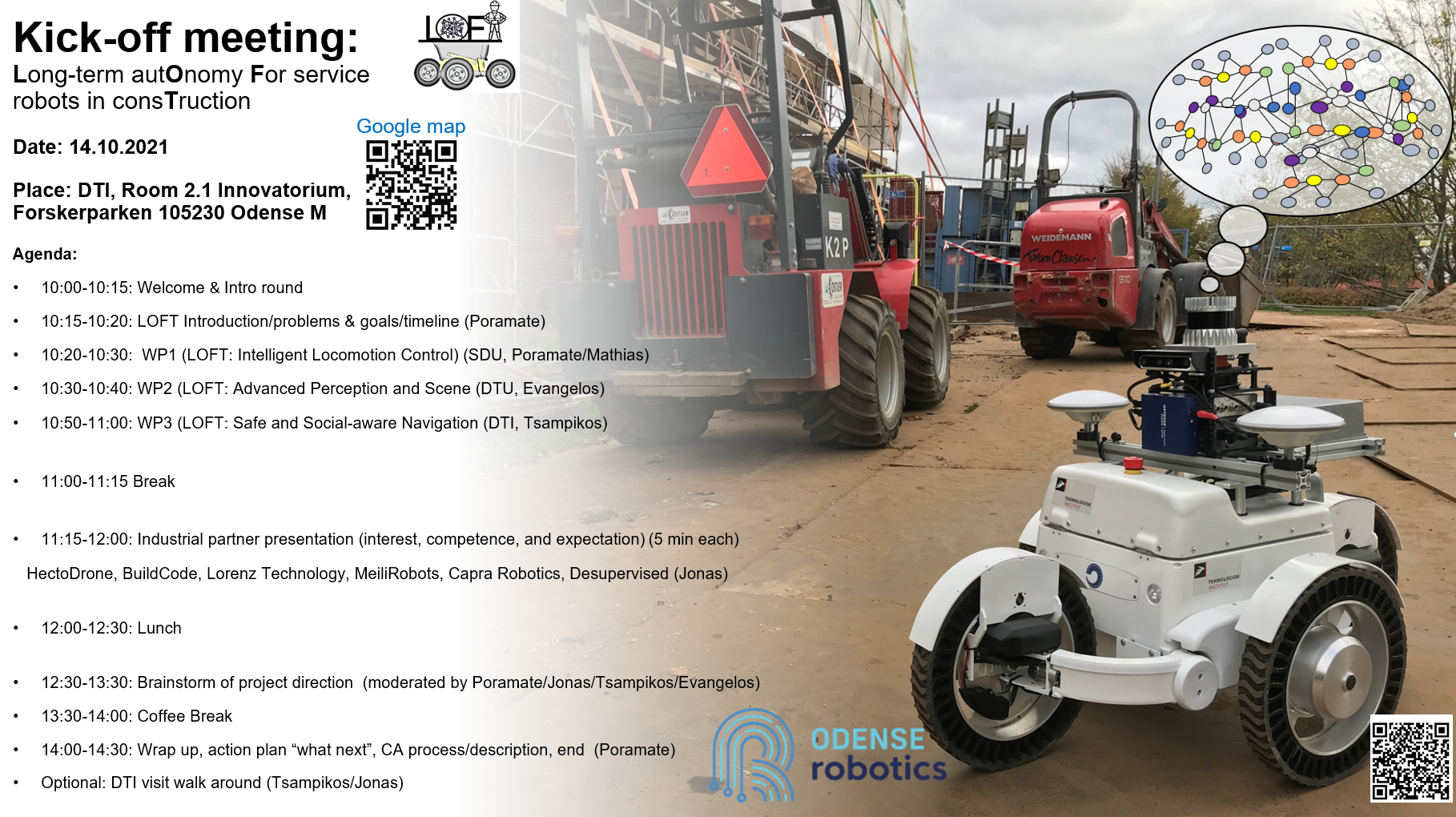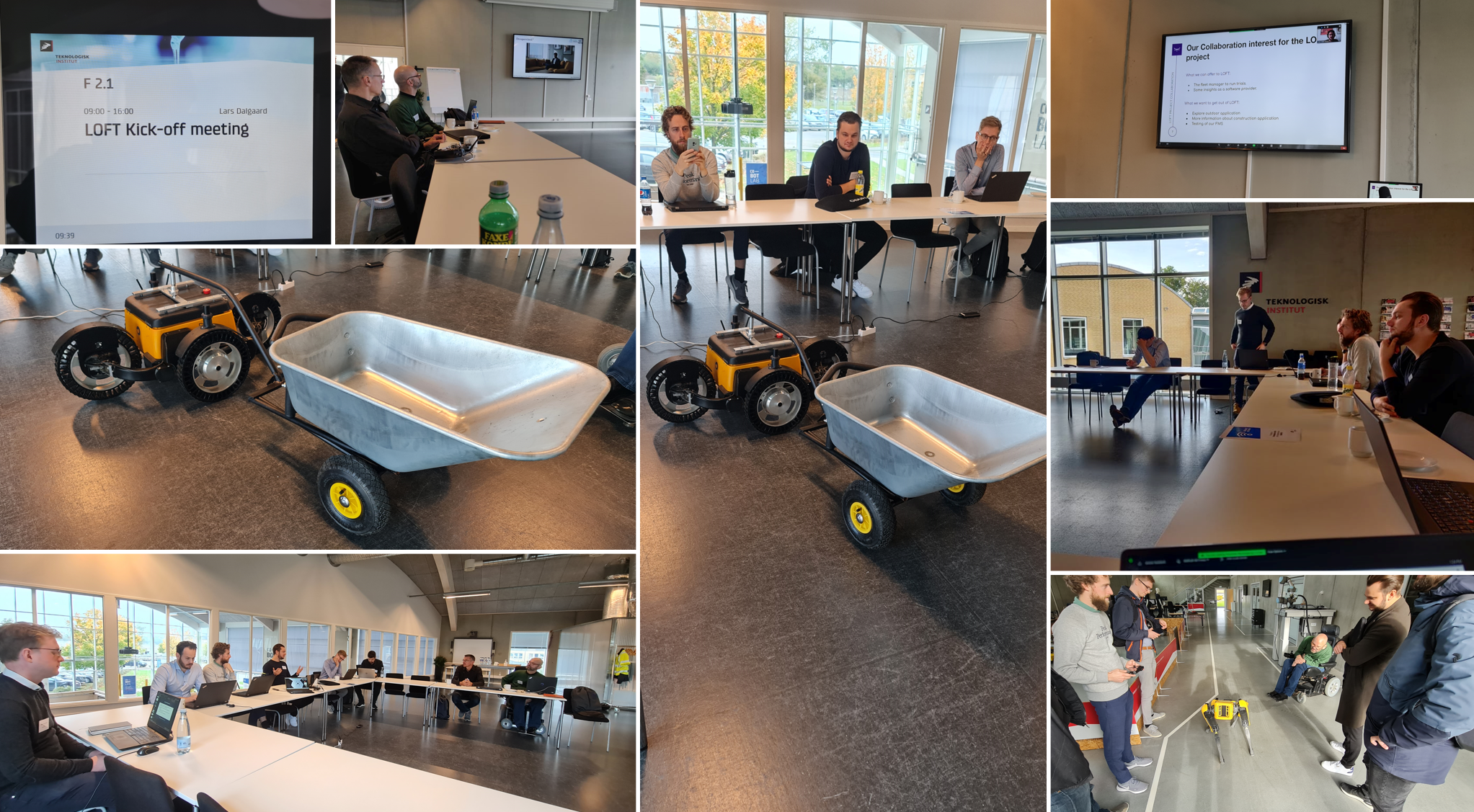 Milestone 2: Requirement elucidation complete (29.10.2021)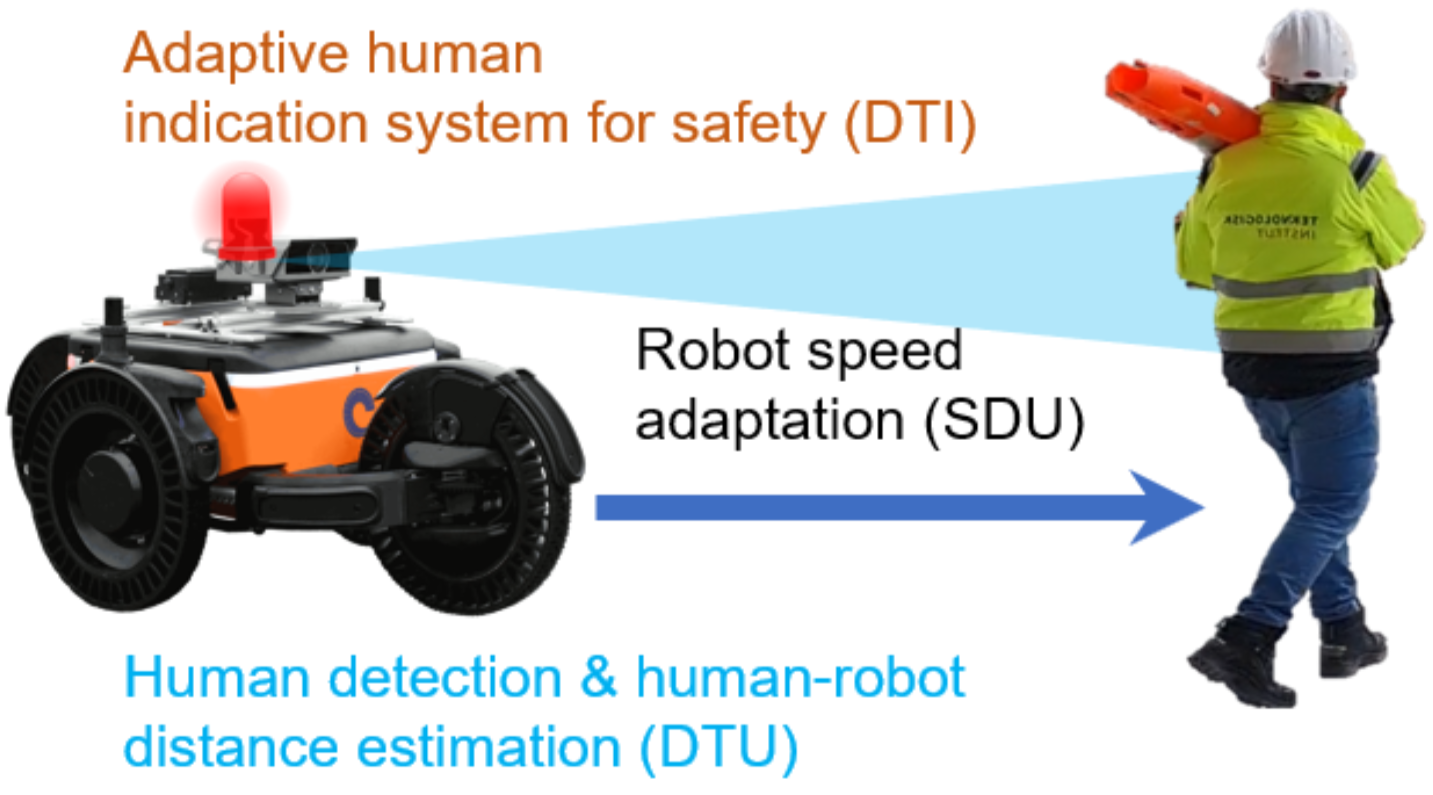 Milestone 3: Consortium agreement signed by all partners (20.12.2021)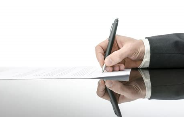 Milestone 4: SDU, DTU, DTI visited an NCC construction site with a Capra robot for data collection (29.03.2022)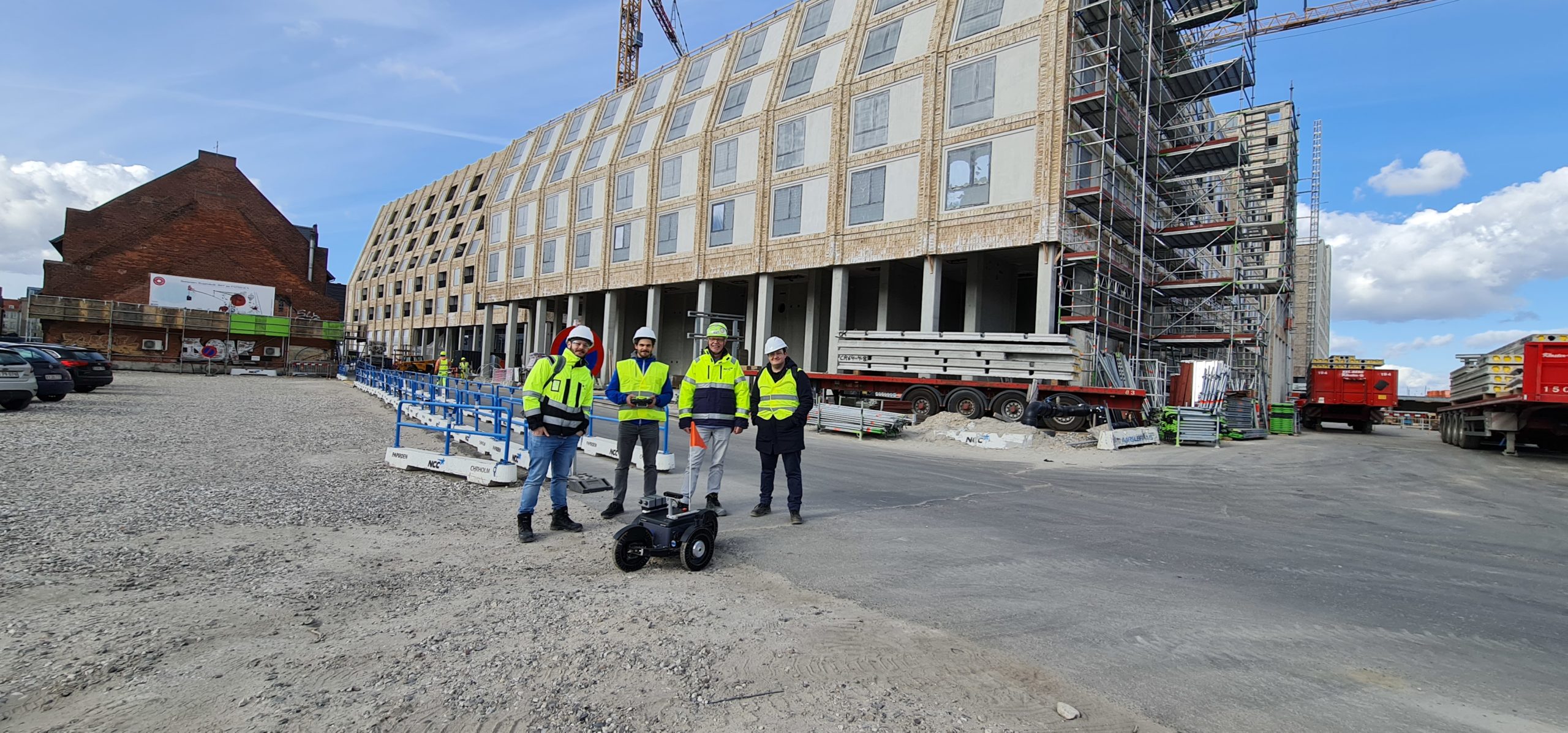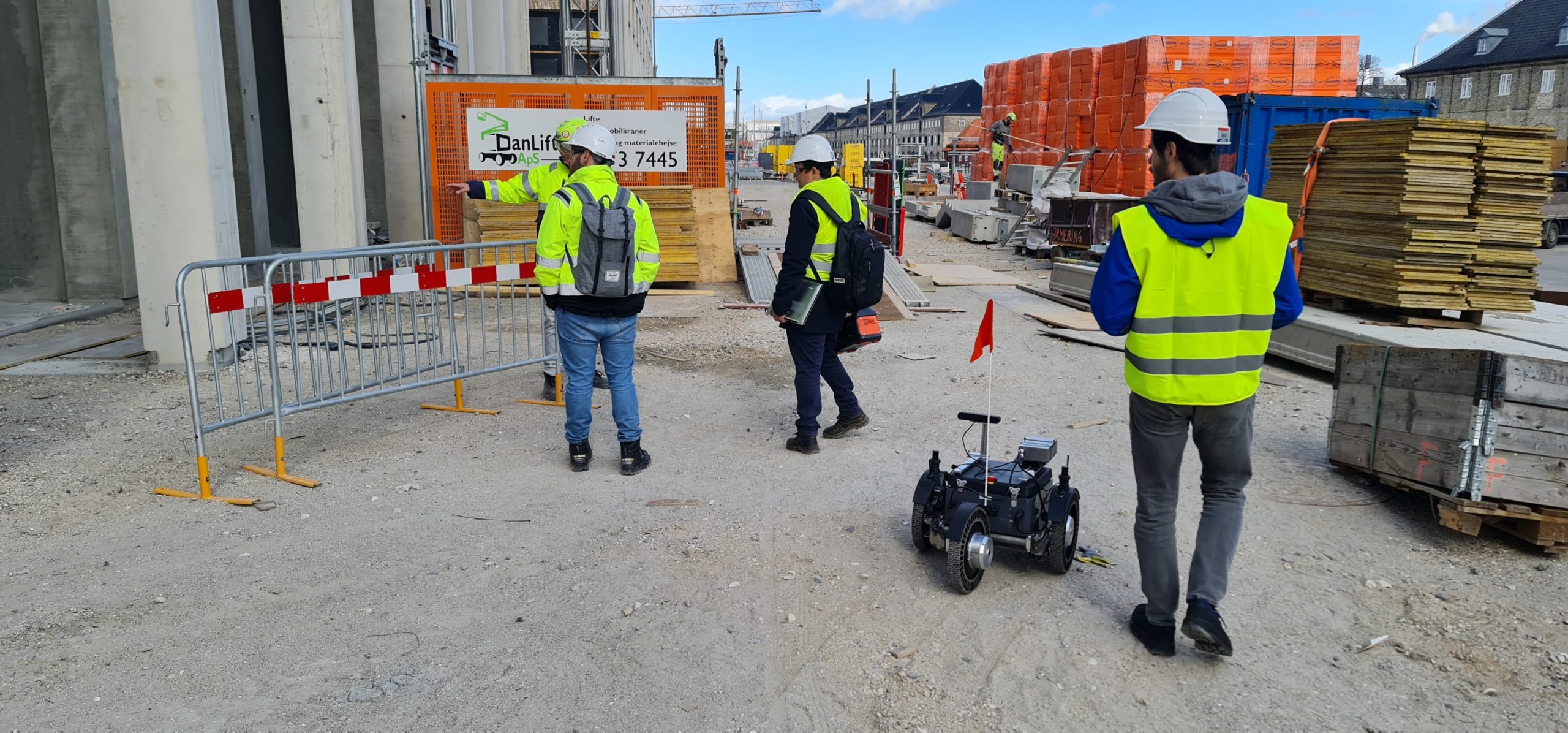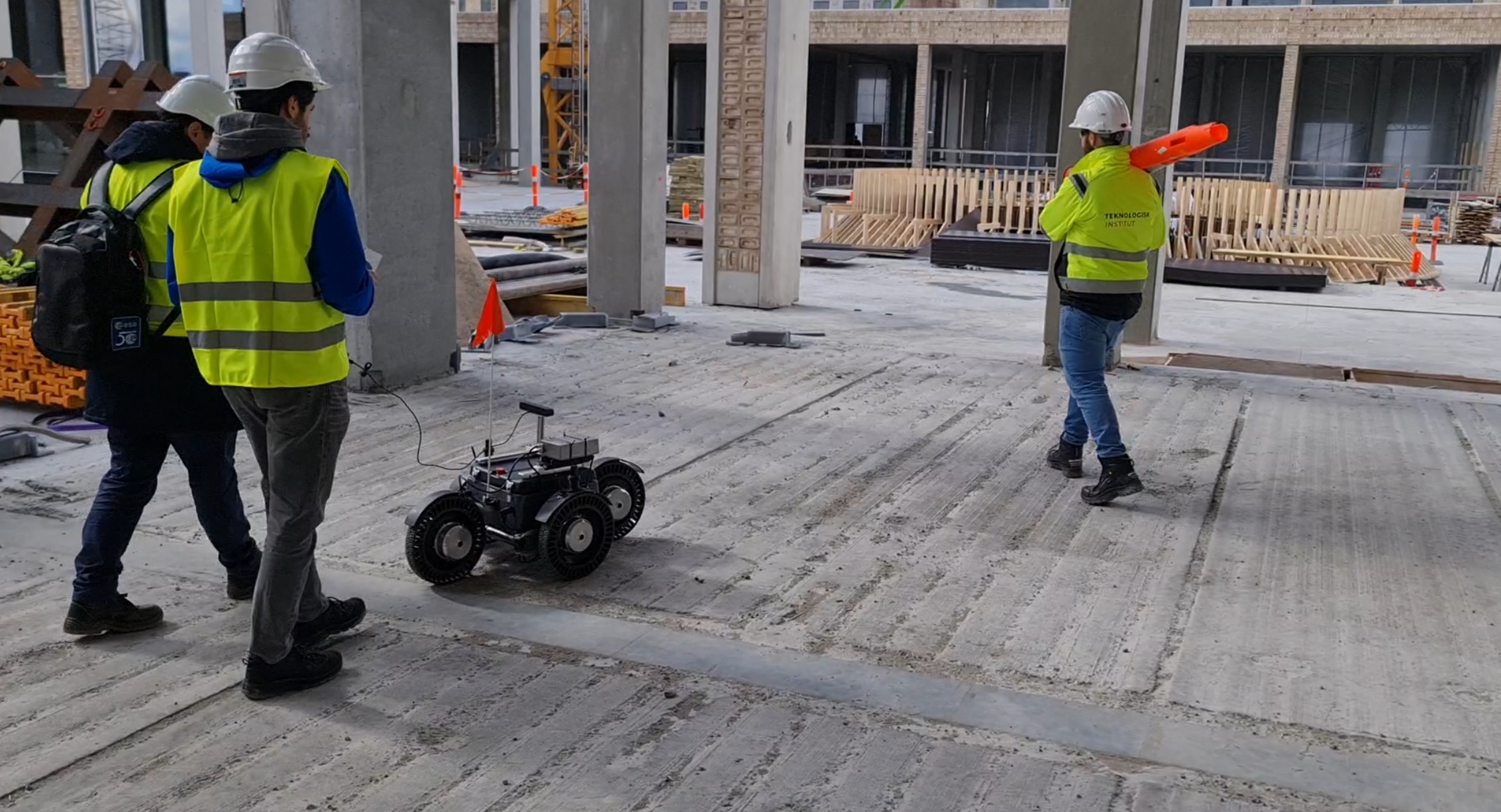 Milestone 5: LOFT system V1 (01.05.2022)
Intelligent robot control (SDU): Capra robot with speed adaptation in the Coppelia physical simulation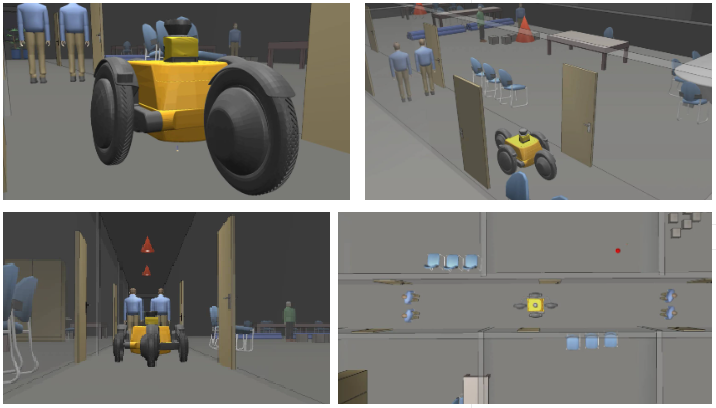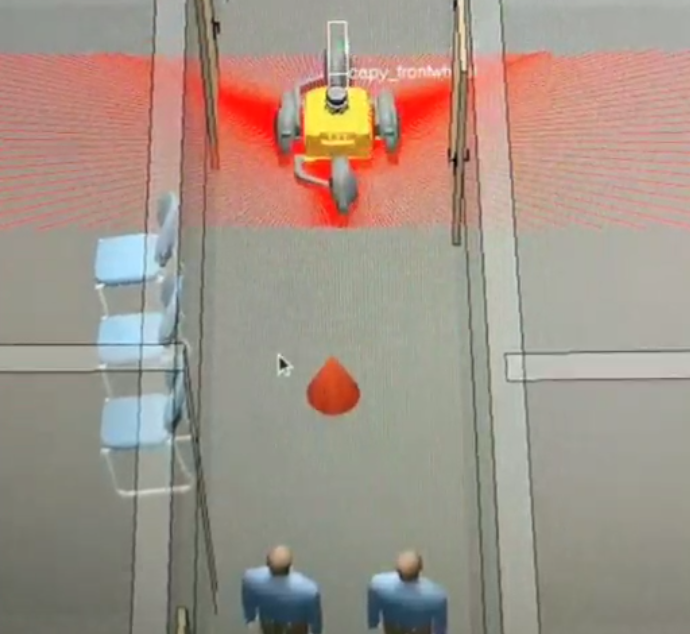 Scene understanding (DTU): Human detection and distance estimation for robot speed adaptation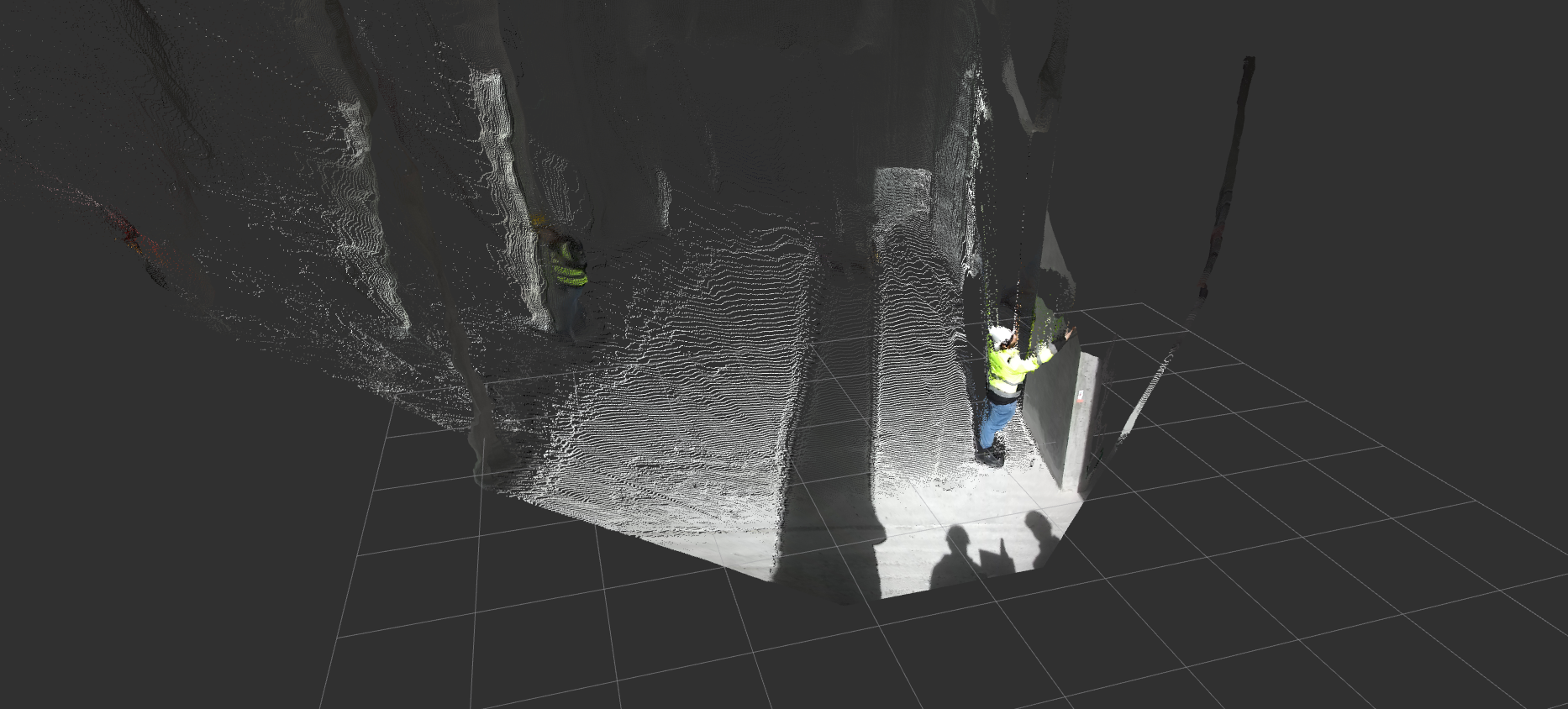 Safe and social-aware device (DTI): Sensor tower module with light indication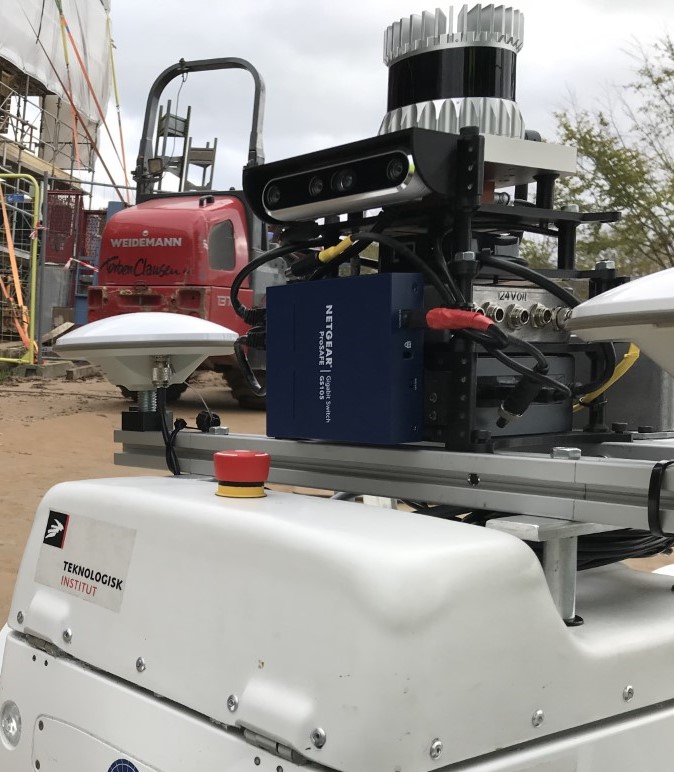 Milestone 6: LOFT 2nd meeting (Doodle poll), 20.05.2022 at SDU, Odense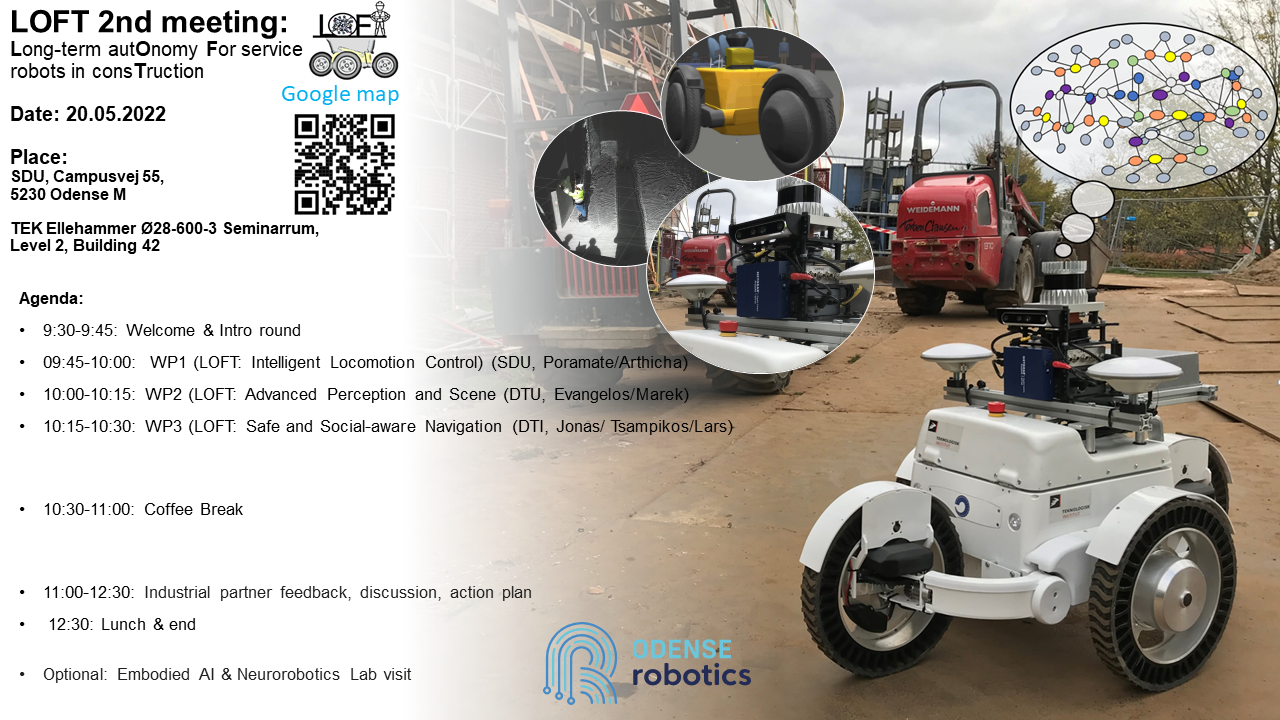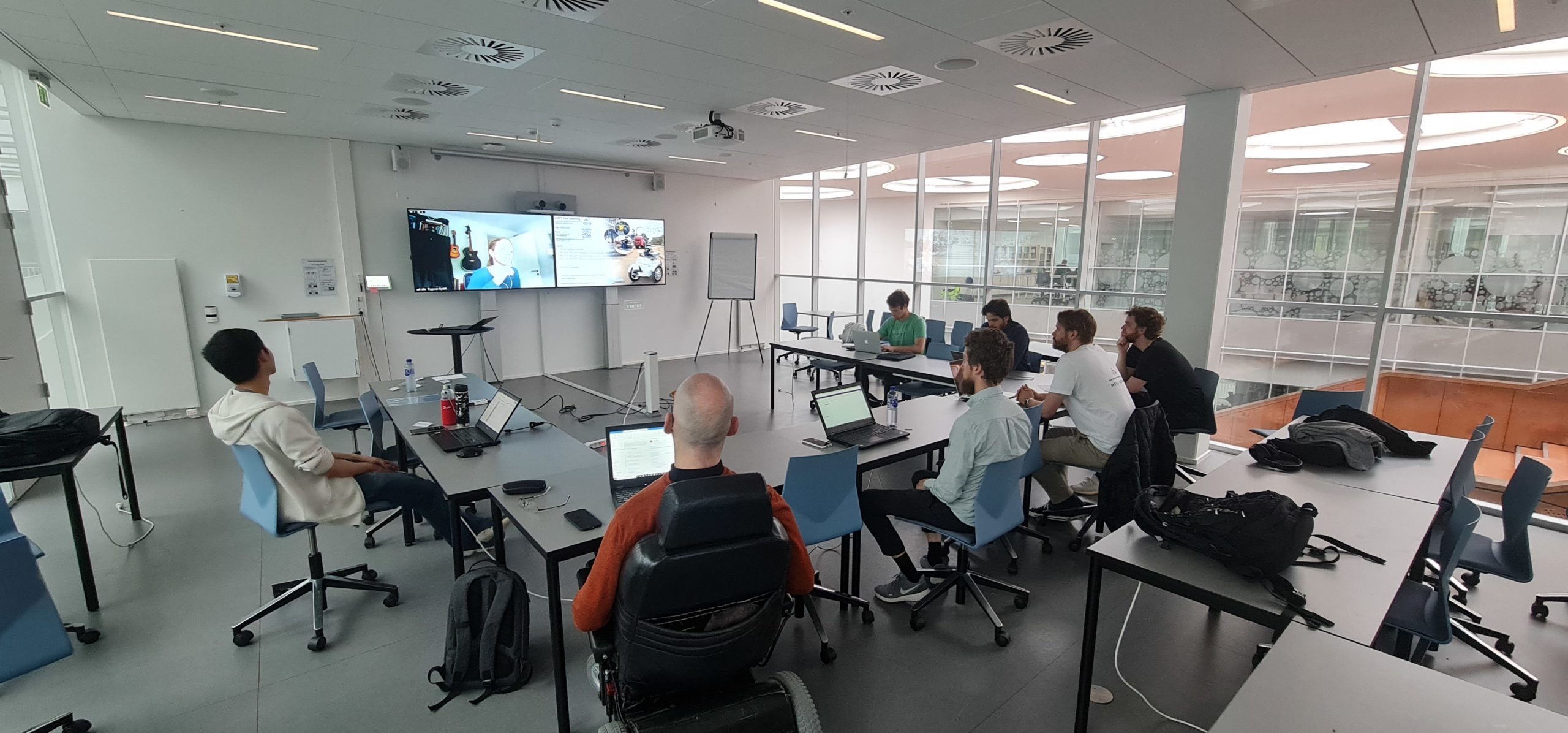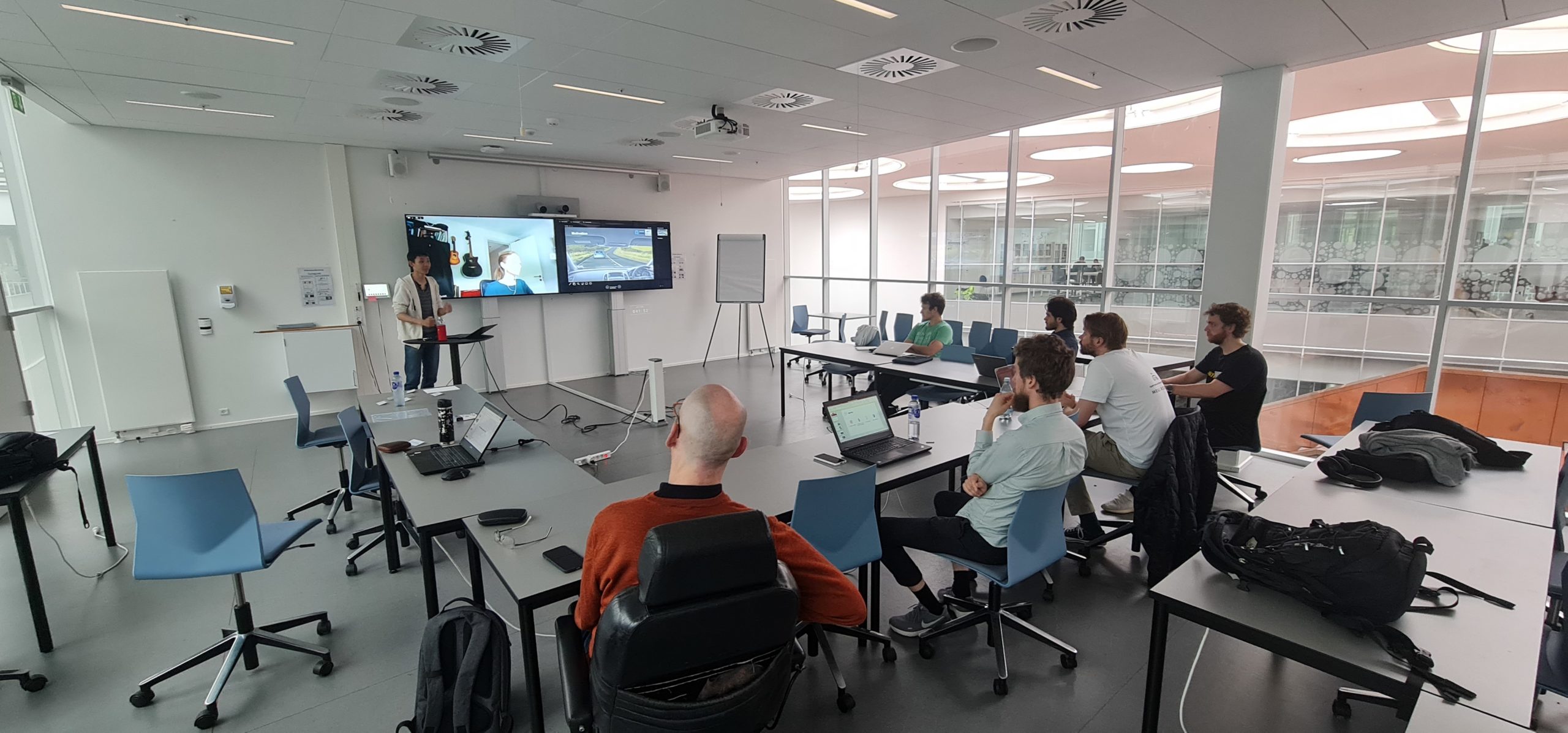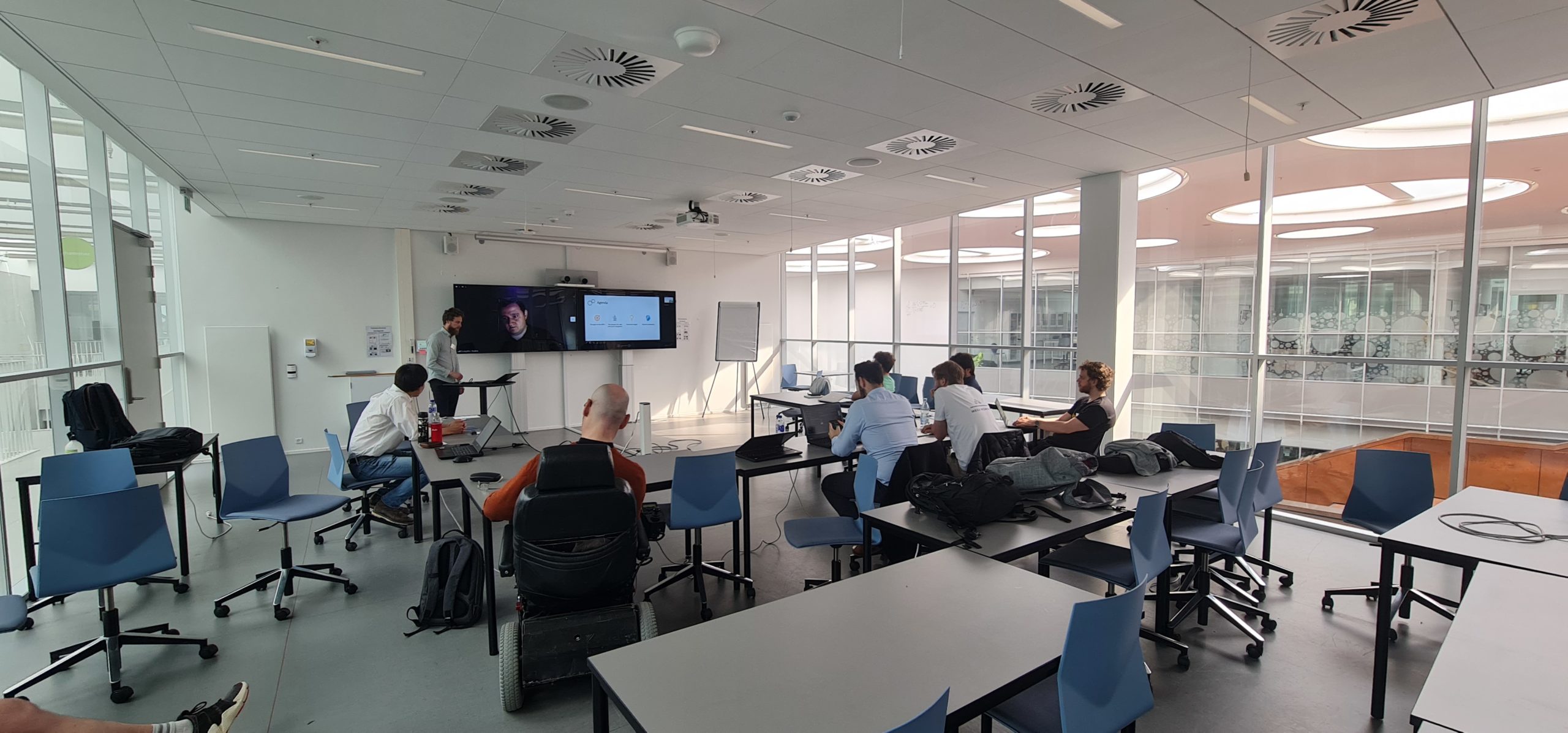 Visit the Embodied AI and Neurorobotics (ENS) Lab, SDU Biorobotics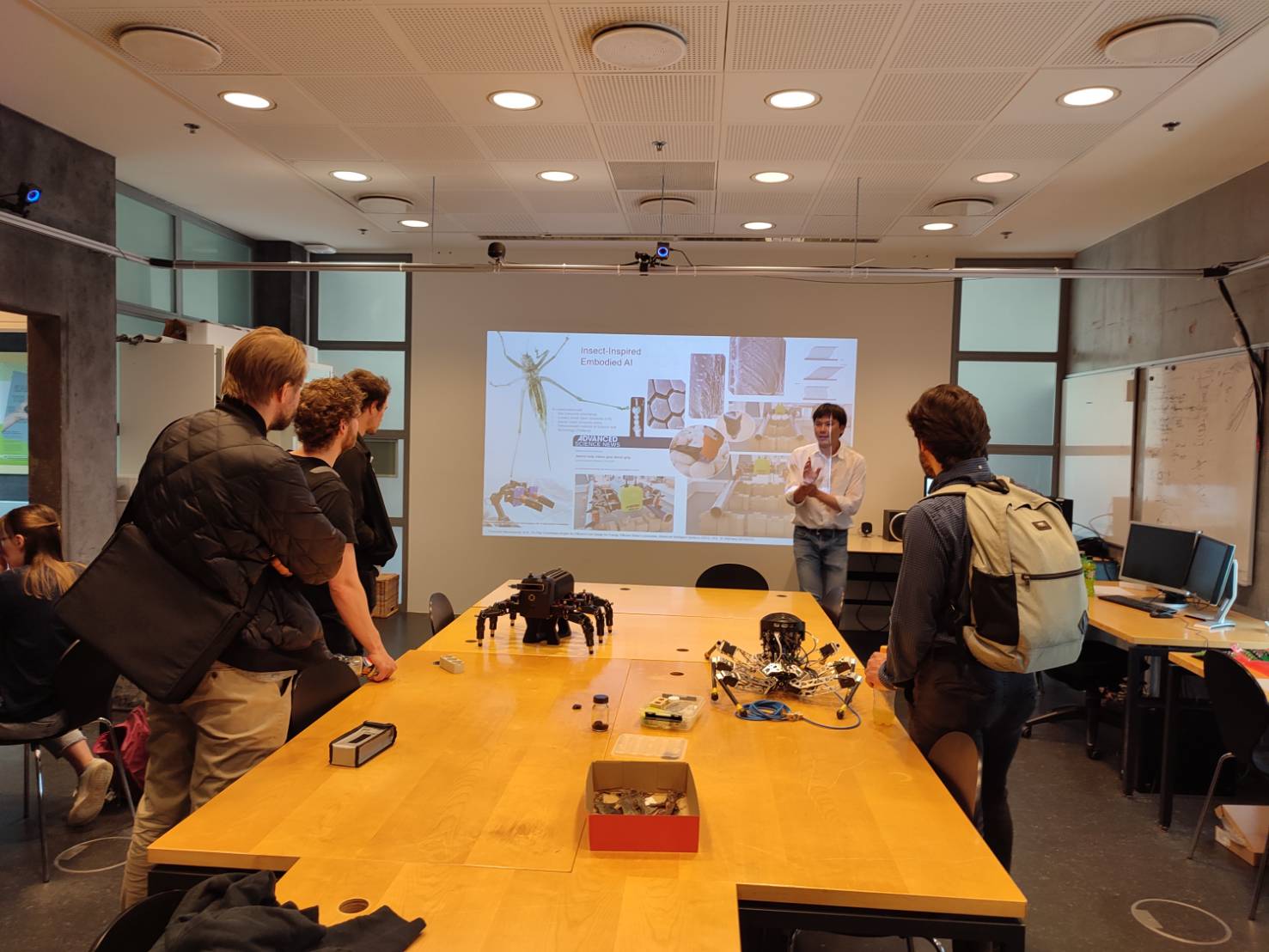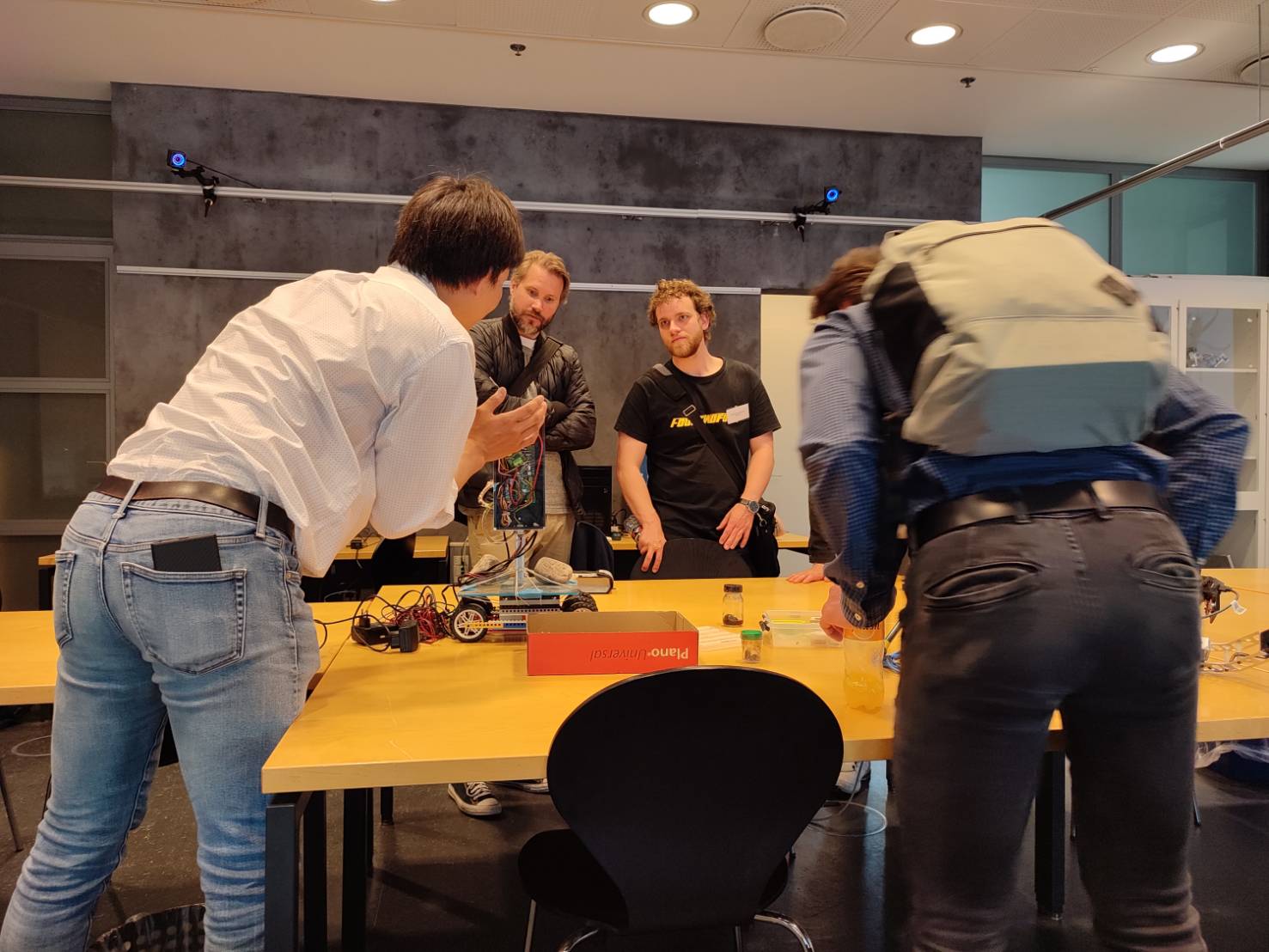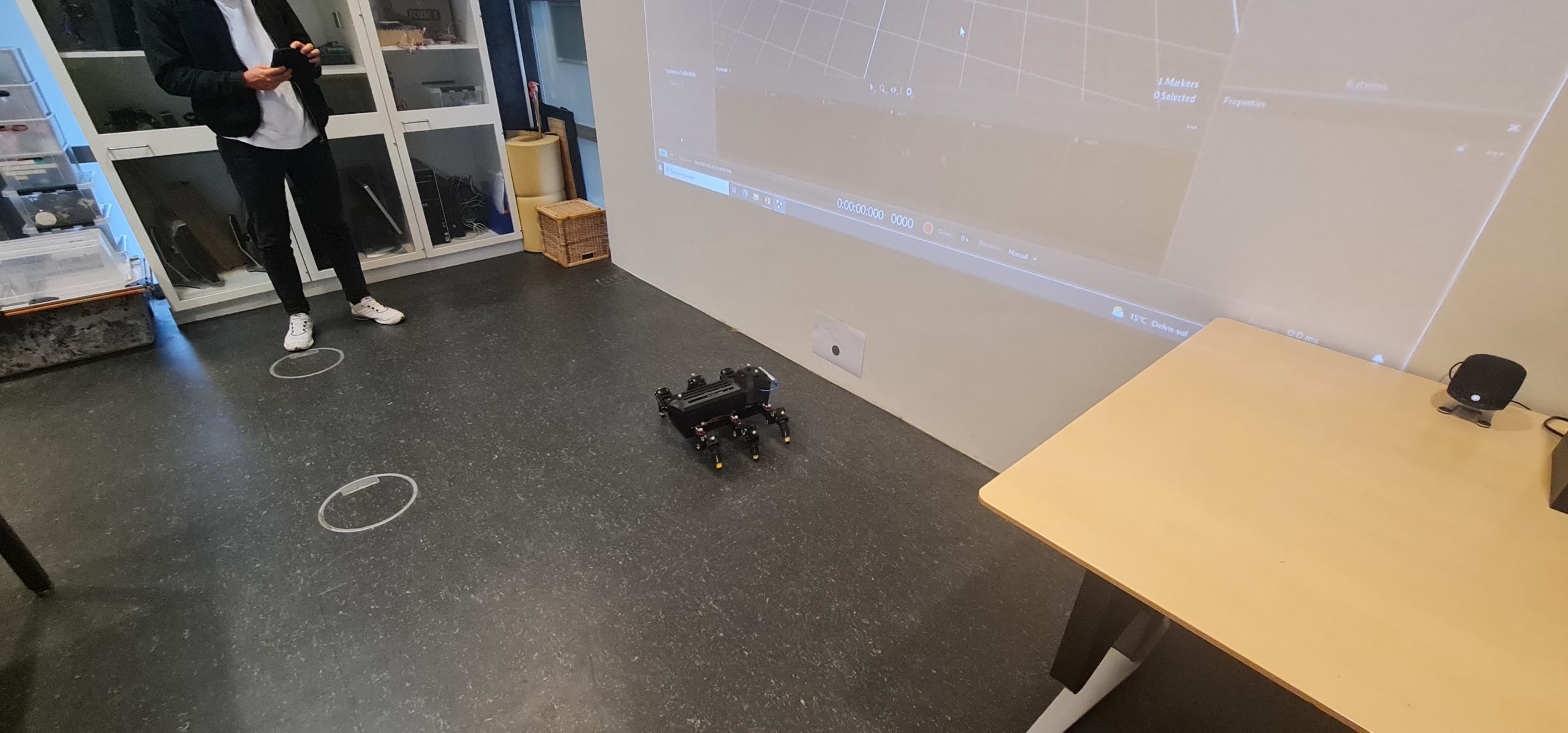 Milestone 7: LOFT system integration for vision-based proactive obstacle avoidance with light indication-based social awareness, September 2022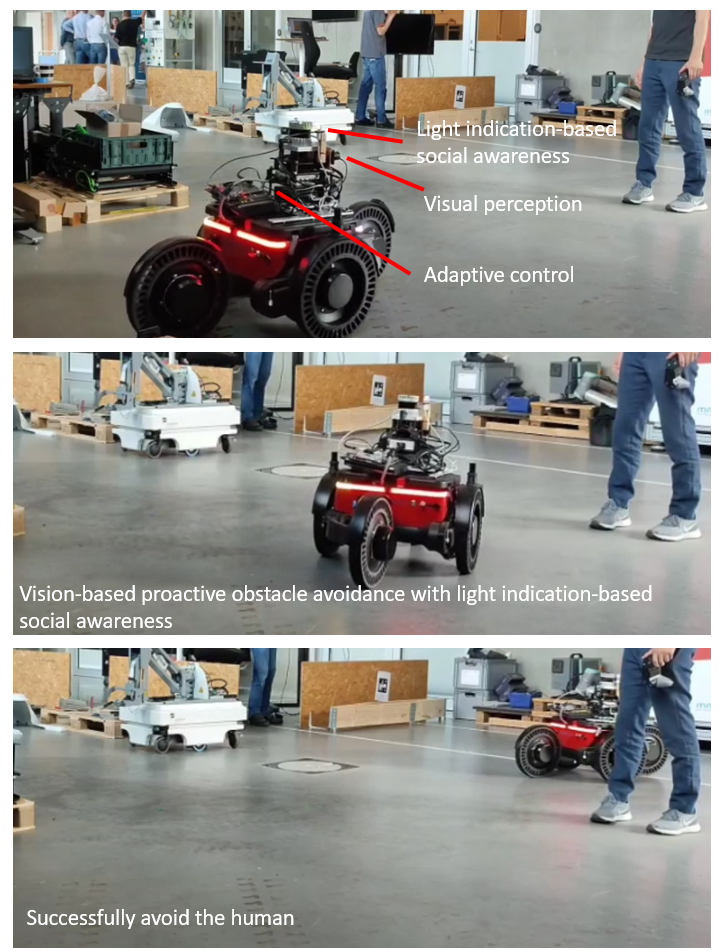 Milestone 8: Project dissemination
Digital Tech summit 2022 (https://my.eventbuizz.com/event/digital-tech-summit-2022-10651/detail/programs), 25.10.2022
11:00 – 12:15: What is the future of Cobots?
Business Talk: "LOFT Mobile Service Robot with Safe and Social-Aware Navigation for Construction", Poramate Manoonpong, Professor, University of Southern Denmark and Mads Bendt, Founder of Capra Robotics™ ApS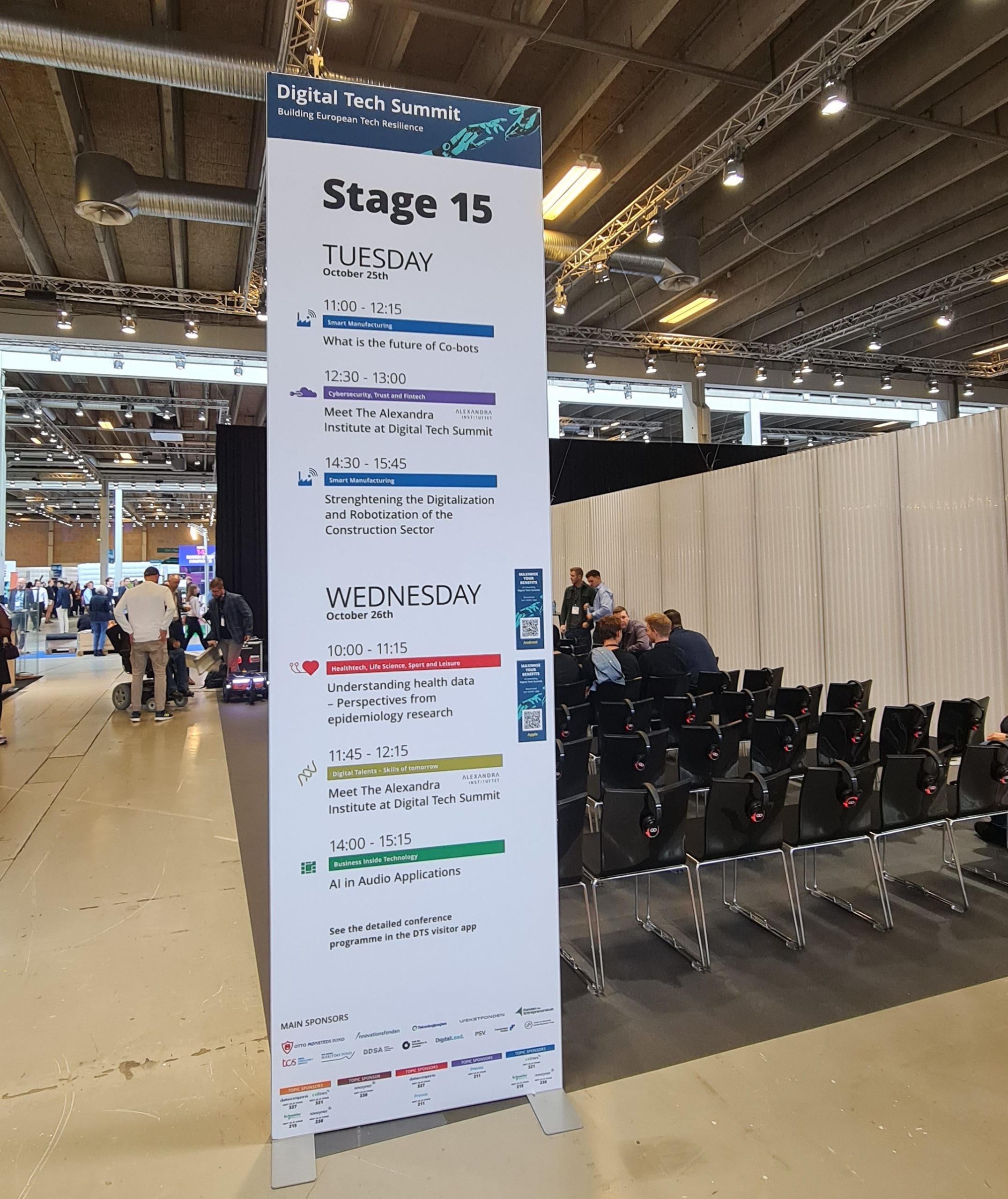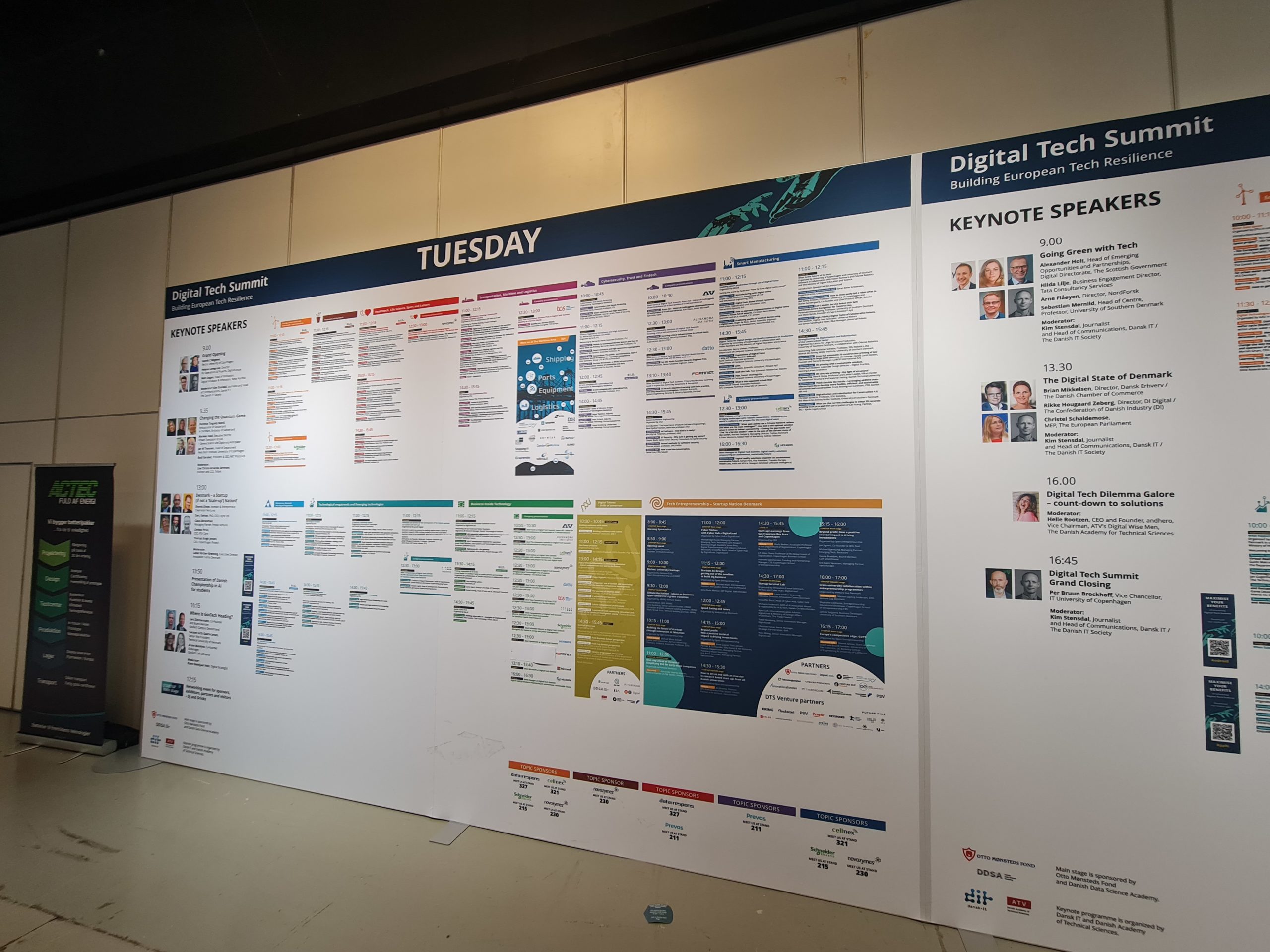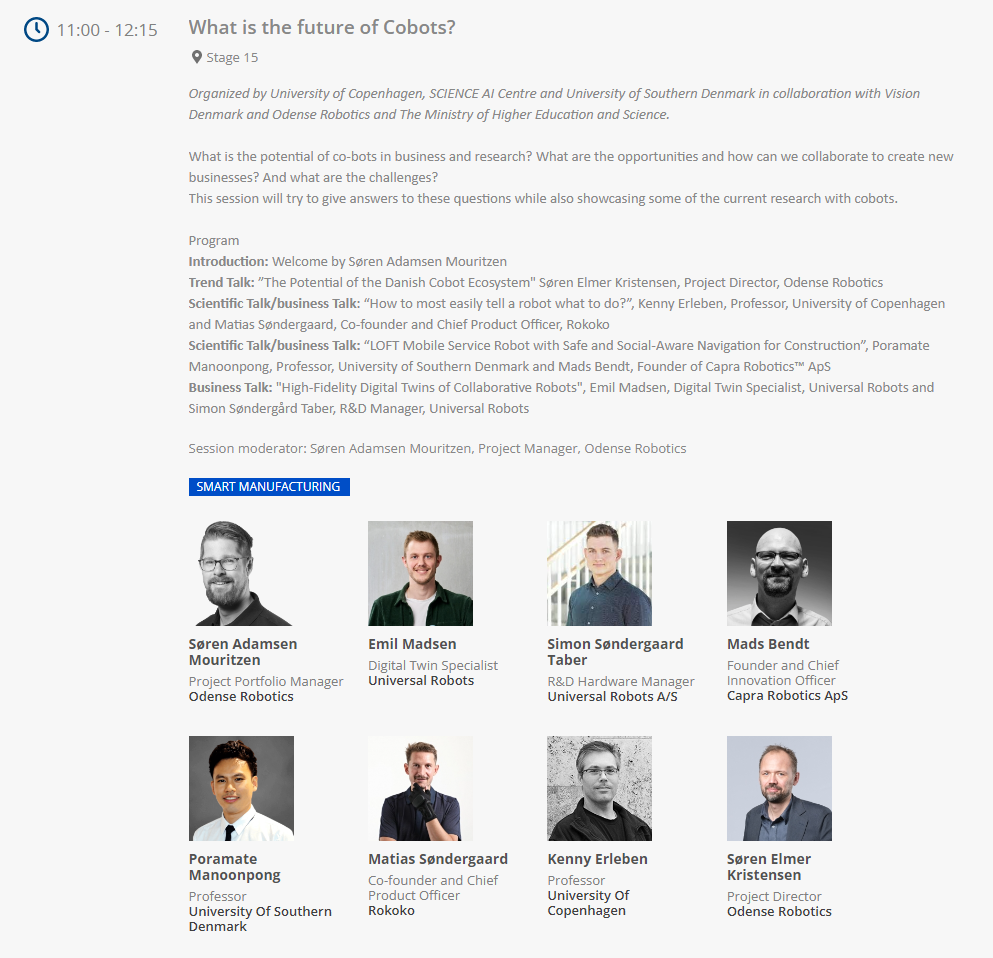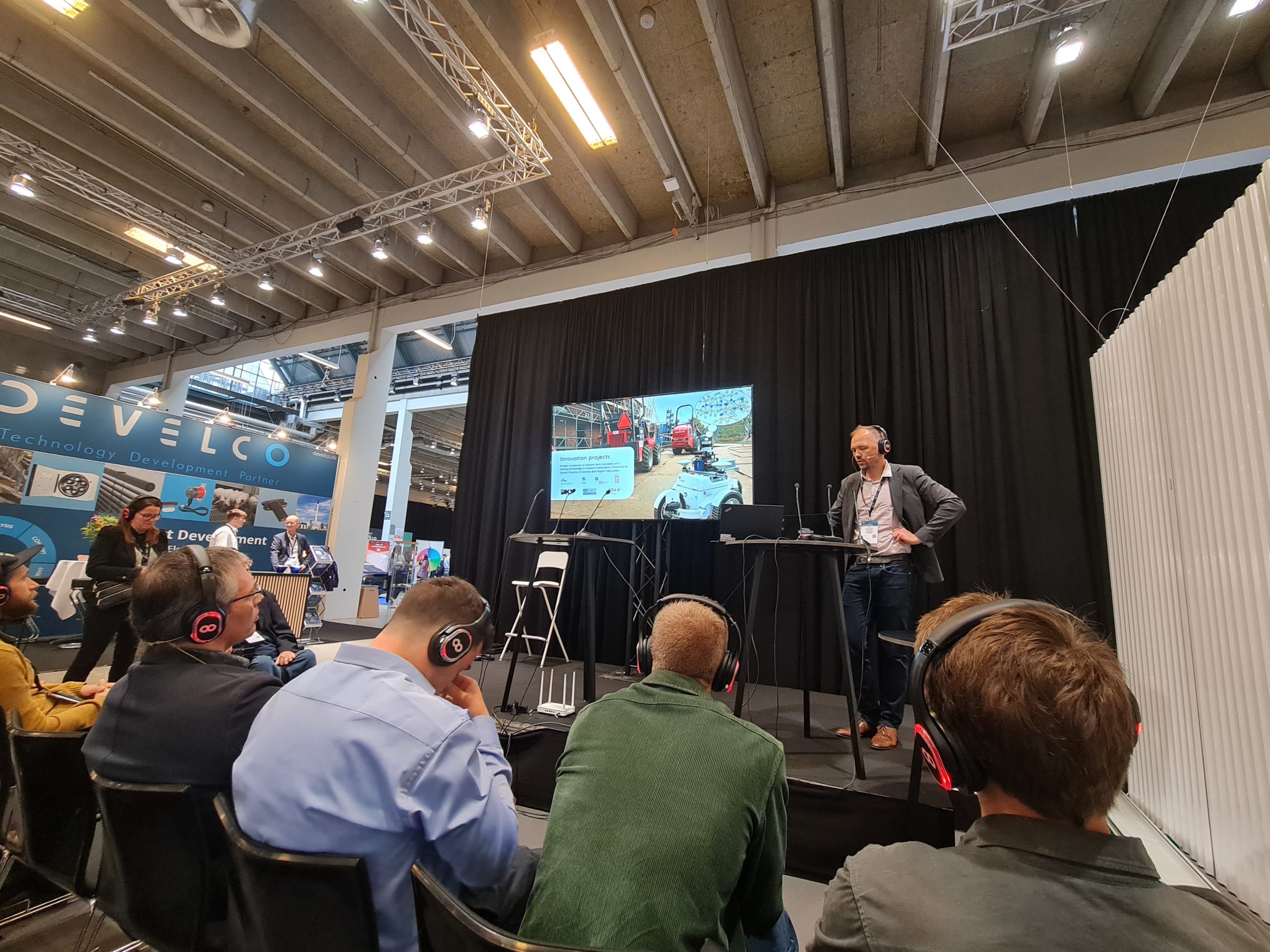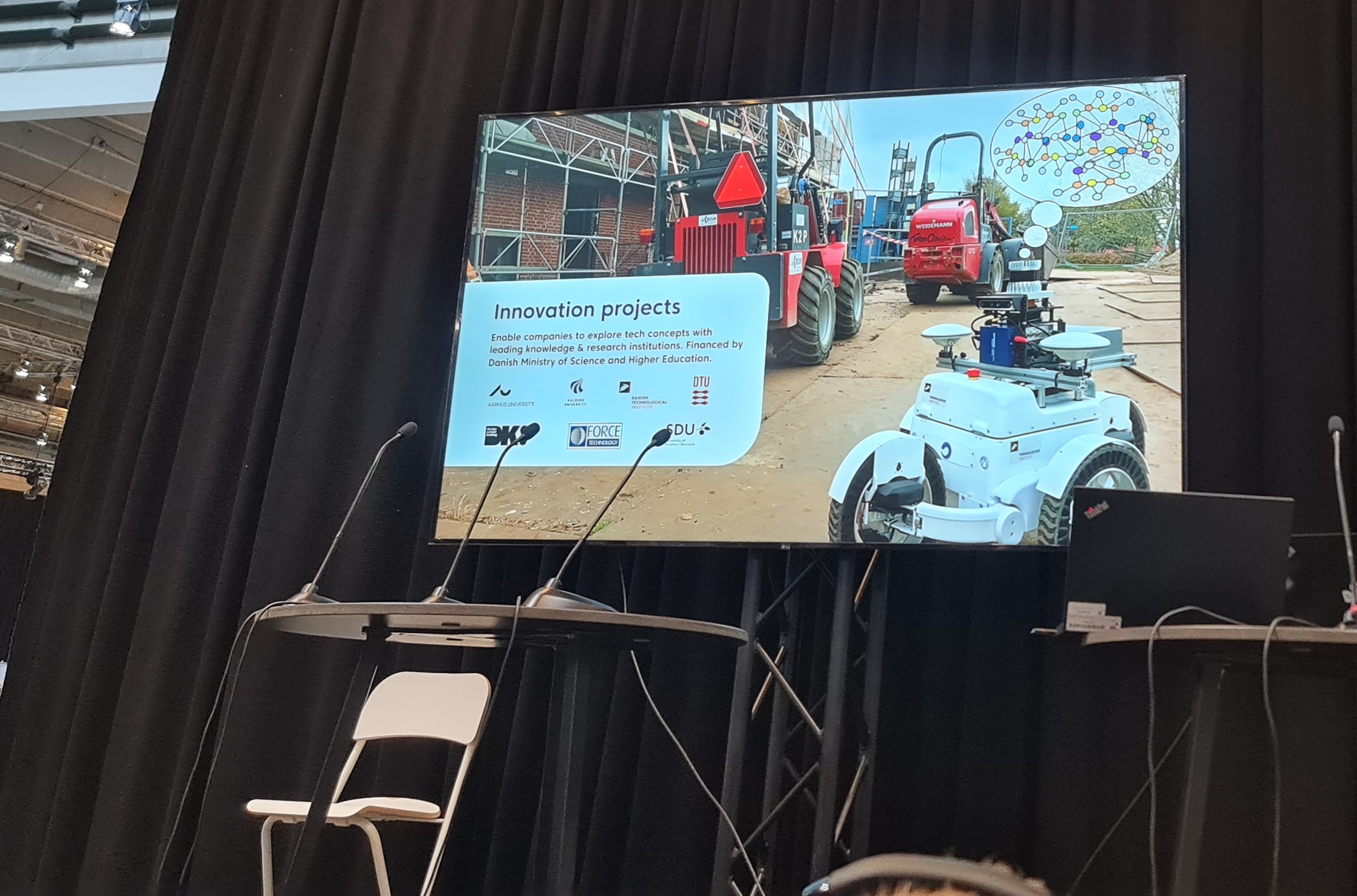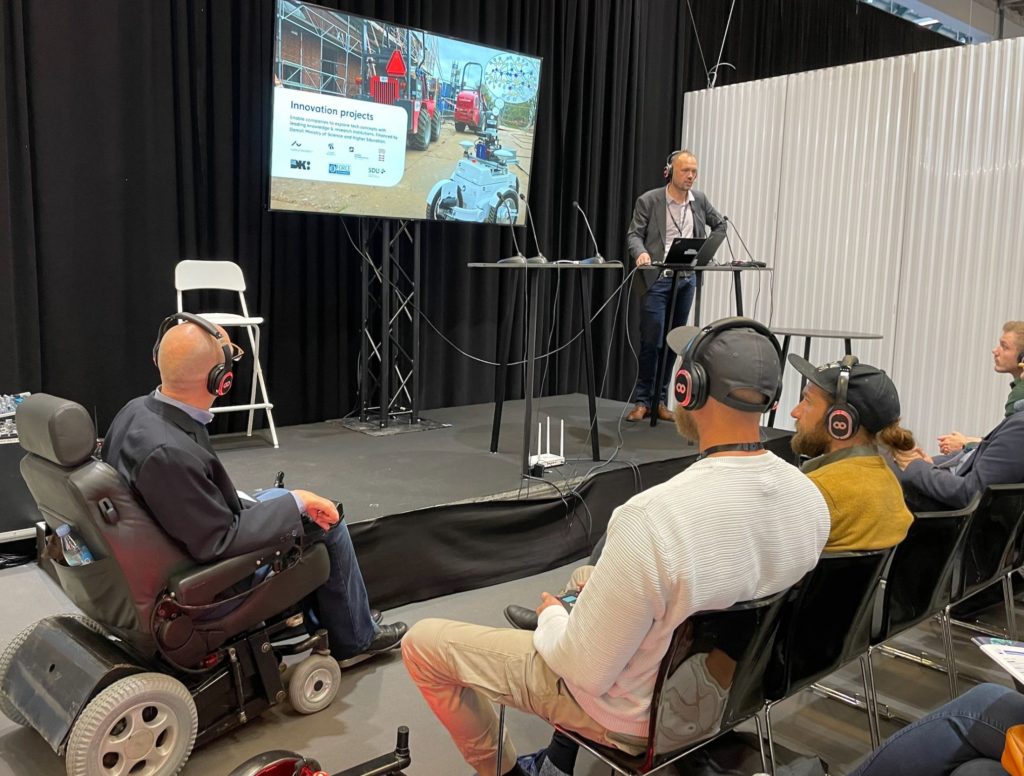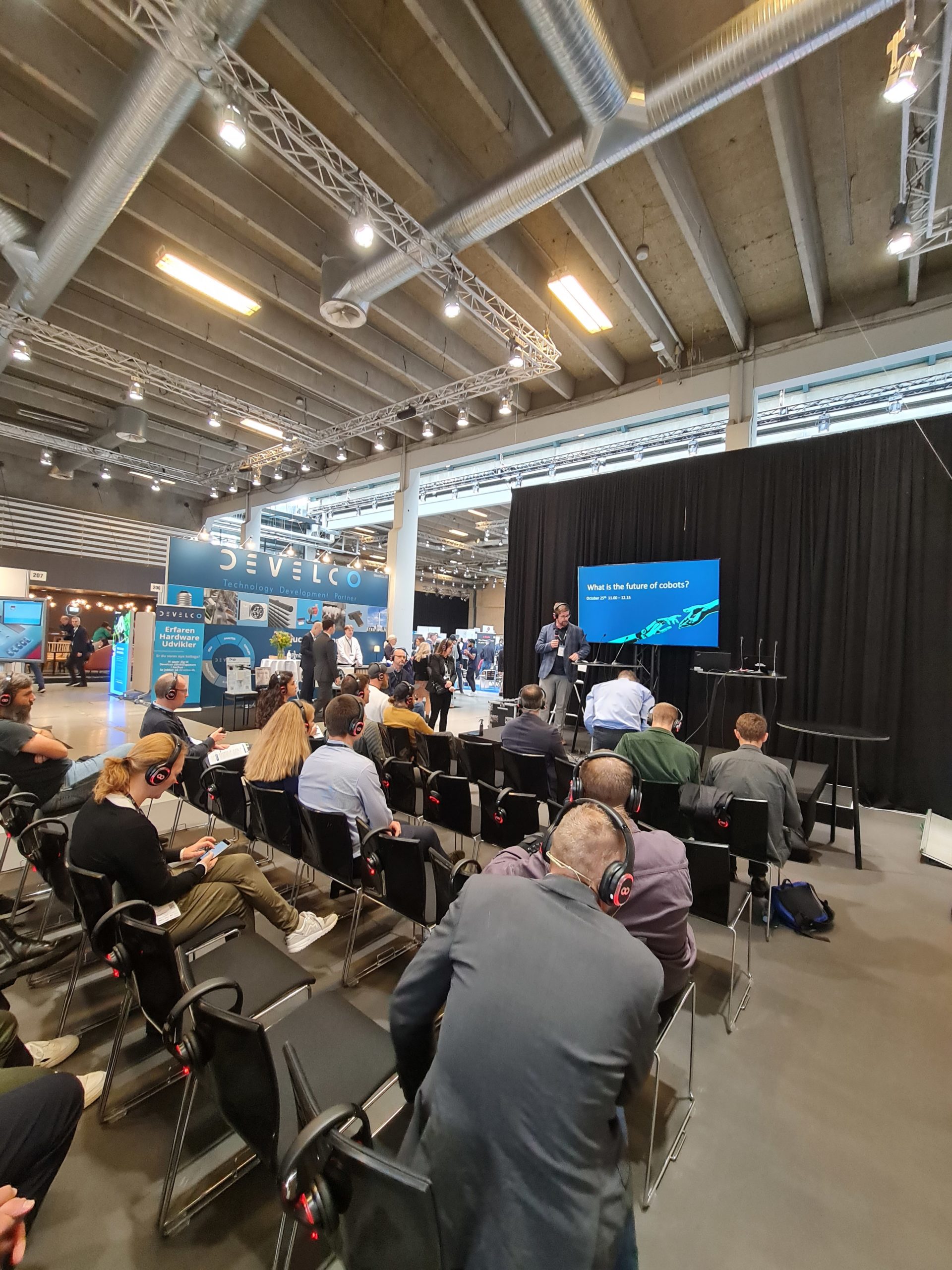 Odense Robotics: Robot Innovation Summit 2022, 06.12.2022
11:45: LOFT – Long-term autonomy for service robots in construction
Project results presented by Evangelos Boukas, Associate Professor, Technical University of Denmark, and Mads Bendt, Founder of Capra Robotics™ ApS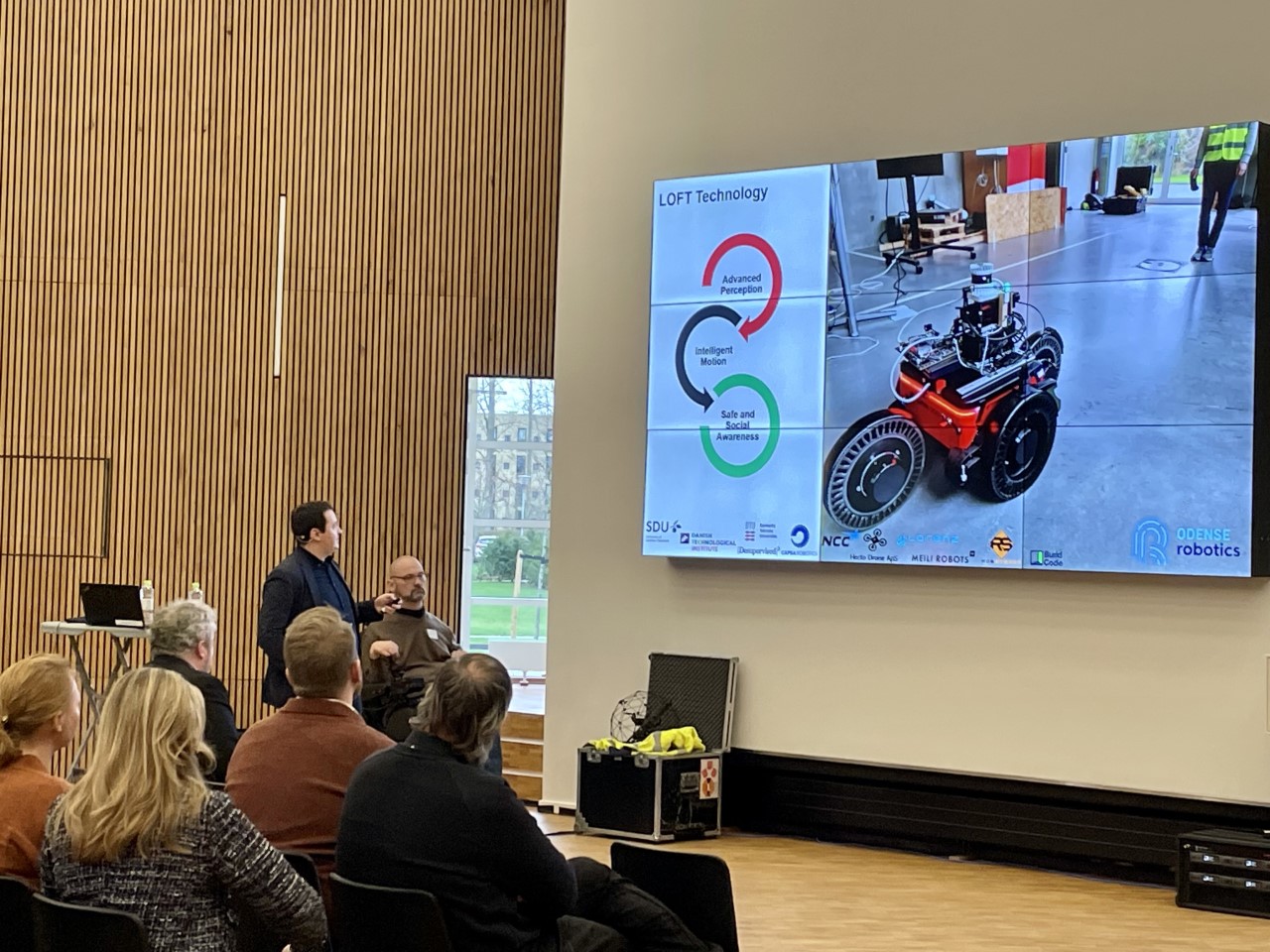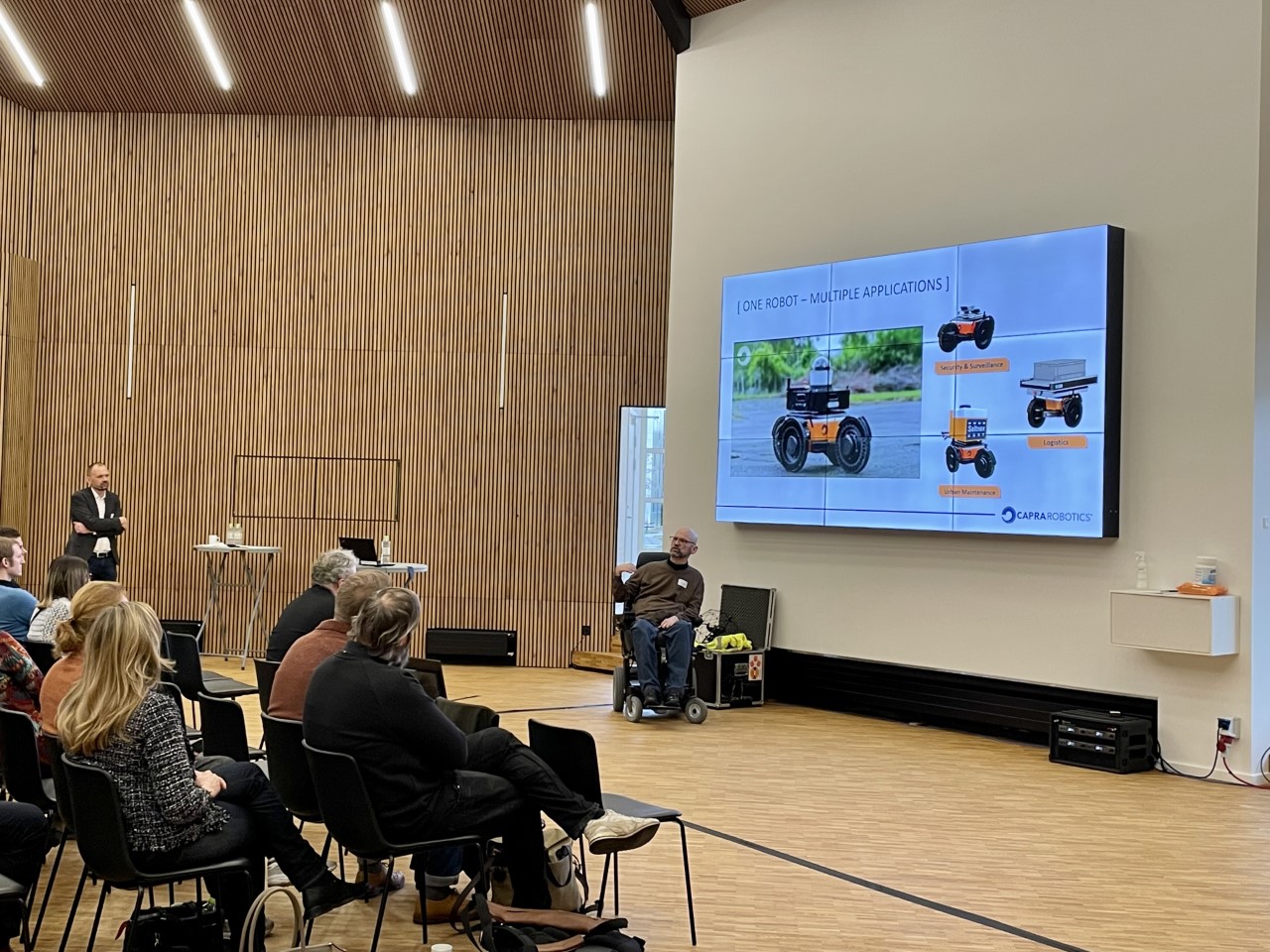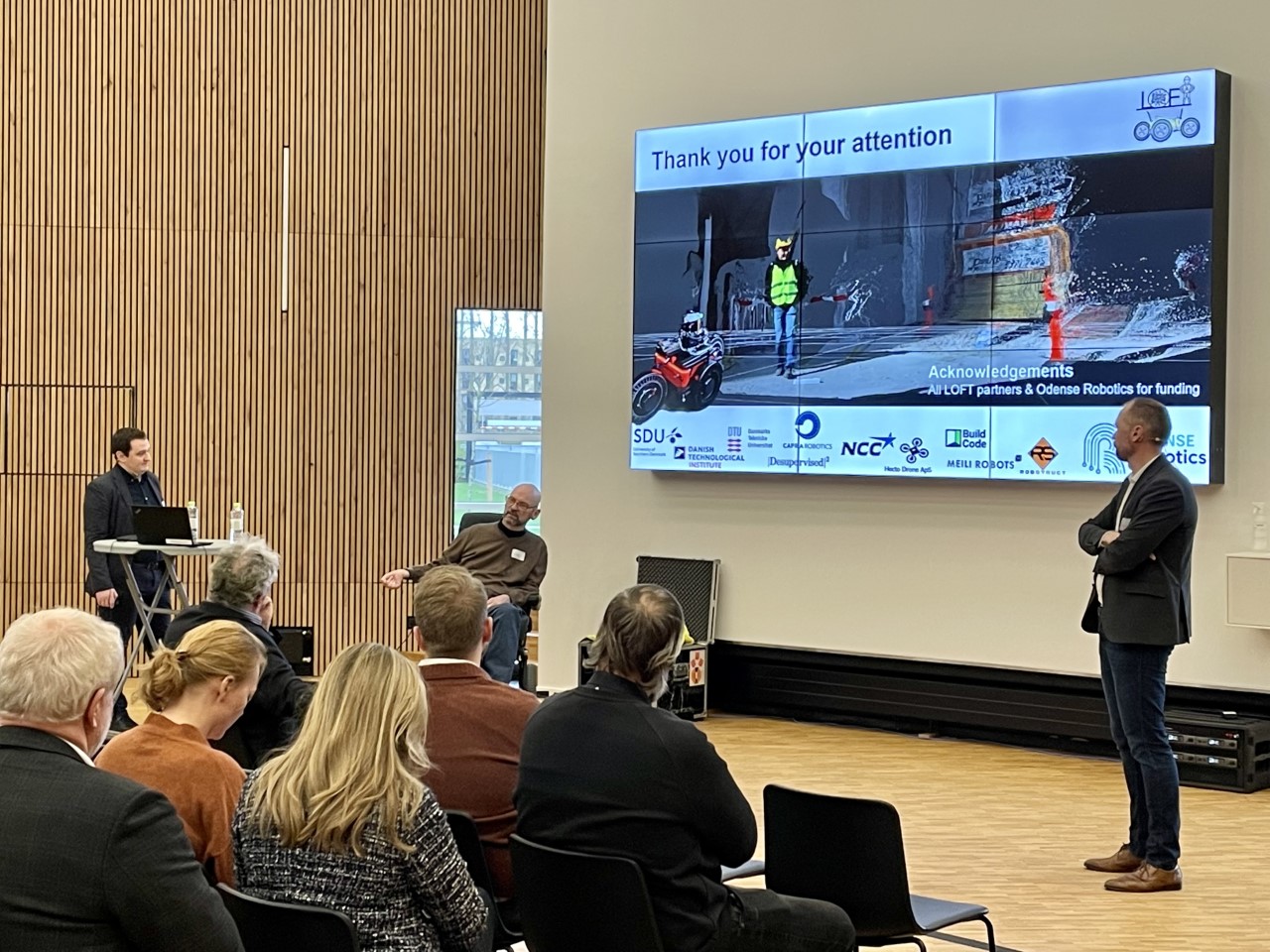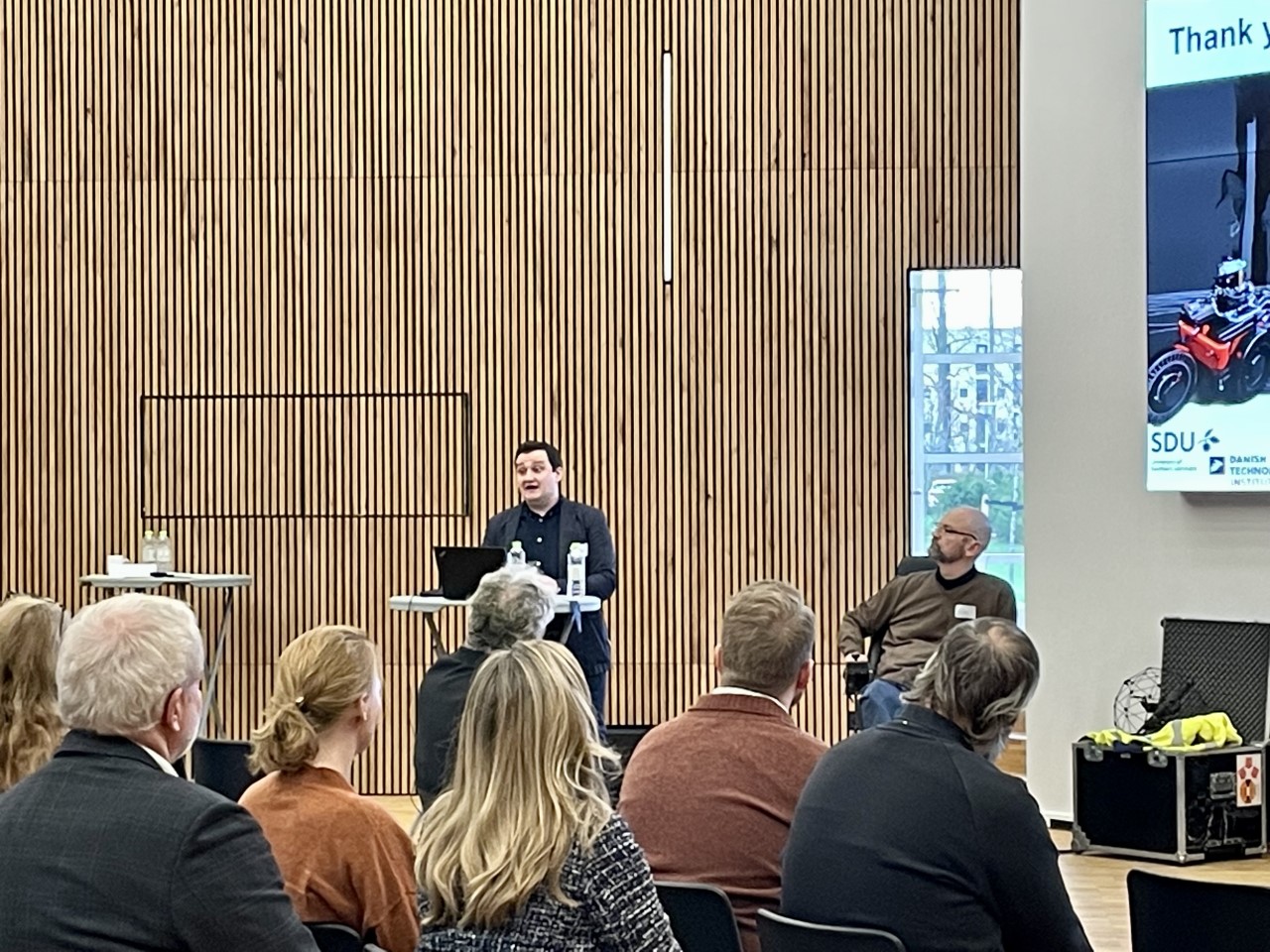 Milestone 9: Real-world demonstration and video summary (youtube link)